Surrey County Council Cycle Training
Surrey County Council provides school cycle training for 18,000 pupils each year - but did you know that we also offer holiday courses and private training?
You might find the answers to some of the frequently asked questions help you.
Holiday courses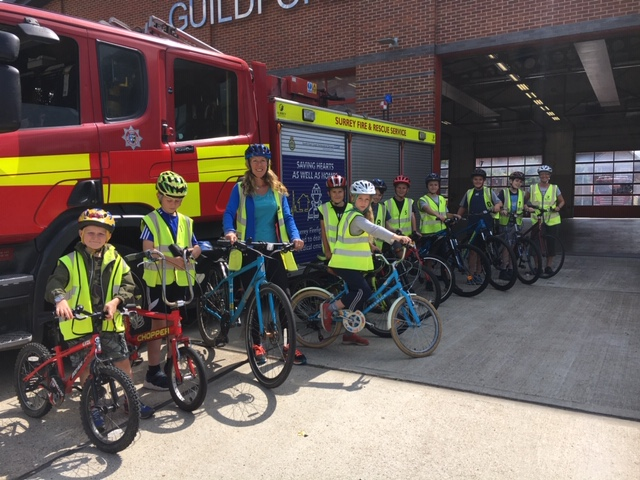 Sorry - holiday courses are currently suspended due to the public health situation.
Private training
Sorry - the private training service is currently suspended due to the public health situation.
Do you want tailored one-to-one training? You specify your current skills and in the two-and-a-half hour course (over one or two sessions) your Instructor will help you to progress at your own pace.
Surrey County Council are currently recruiting for Cycling Instructors - full training given.
Surrey County Council cycle training scheme is accredited to the National Standard for Cycle Training. All of our instructors are Surrey County Council employees and are nationally accredited, have passed all safeguarding checks and participate in a full programme of continuing professional development.
When you book a course we collect some personal information - please read our privacy notice for details.